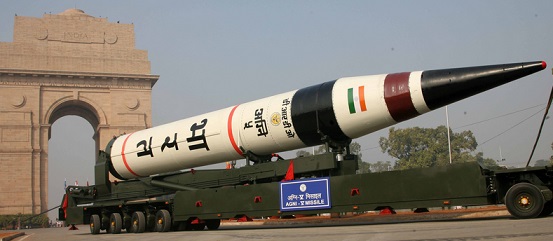 hiruvannamalai August 2018 Army Bharti Apply Online Registration:  Manchurian, Cuddalore, Chennai, Villupuram Thiruvannamalai, Thiruvallur, Vellore, Puducherry, Pondicherry recruitment of  Sol GD, Sol Tech, Sol NA, Sol Clerk Sol SKT, Sol Sol Aviation, Soldier Tradesmen category  of above district. Candidates are advised to registered their names through apply on line on due date for appearing in recruitment rally being conducted at Tiruvannamalai. Online Application date.
சென்னையிலுள்ள பொதுப்பணித்துறை, சோல்ஜர் தொழில்நுட்பம், சோல்ஜர் கிளார்க், சோல்ஜர் நர்சிங் உதவி, சோல்ஜர் டிரேட்ஸ்மென், சோல்ஜர் ஏவியேஷன் பிரிவில் காஞ்சிபுரம், கடலூர், சென்னை, விழுப்புரம் திருவண்ணாமலை, திருவள்ளூர், வேலூர், புதுச்சேரி, புதுச்சேரி ஆன்லைன் விண்ணப்ப தேதி 04 ஜூன் 2018 முதல் 07 ஜூலை 2018 வரை. திருவண்ணாமலை நகரிலுள்ள ஆட்சேர்ப்பு கூட்டம் நடத்தப்படும் ஜூலை 19 ஜூலை 27 ஜூலை 2018.
ELIGIBILITY CRITERIA FOR RECRUITMENT IN THE ARMY
இராணுவத்தில் ஆட்சேர்ப்புக்கான தகுதி மதிப்பீடு
Age: Age for Soldier General Duty :    17 ½ to 21 years.
Age for Soldier Technical, Soldier Clerk, Soldier Clerk Store Keeper Technical, Soldier Nursing Assistant and Soldier Tradesmen category of all these category should be between  17 ½ to 23 years.
(a)  Height for  Solder GD, and Soldier Tradesman category – 166 centimeter or 1.66 meter.
(b)   Height for Soldier Technical and Soldier Nursing Assistant – 165 centimeter or 1.65 meter.
(c)   Height for Soldier Clerk and Soldier store keeper technical category – 162 centimeter or 1.62 meter.
Weight: Weight  for all above categories should be 50 Kg. 
Chest: Chest should be minimum 77 to 82 centimeters.
EDUCATION QUALIFICATION
Soldier GD/SHGD:  (a)    10th / Matric / SSLC/ High School pass with a minimum of 45% marks in aggregate and not less than 33% marks in each subject.
(b)    In case the candidate is Intermediate/HSC/12th class pass / Graduate, then there is no requirement of minimum percentage for  Class  10th. 
Note : 33 % is not applicable for additional / optional subjects.
Soldier Technical: (a) 10+2/Intermediate/HSC exam passed in Science with Physics, Chemistry, Maths and English with min 45% Marks / C2 Grade in aggregate (of all subjects).
OR
(b)   10th class pass with min 50% marks in aggregate if 3 yrs Diploma in  Engineering from an AICTE from recognized institute.
Soldier Nursing Assistant : 12th pass/10+2/Intermediate/Higher Secondary with Physics Chemistry, Biology and English with 50% marks in aggregate and 40% marks in each subject.
Soldier Clerk/SKT : 12th pass/Intermediate/Higher Secondary Exam pass in any stream (Arts, Commerce, Science) with 60% marks in aggregate and minimum 50% in each subject. Should have studied and passed English and Maths/Accts Book Keeping in Class X or Class XII with 50% marks in each subject.
 Soldier Tradesmen.   10th Class pass (Simple Pass) and for few trades 8th pass.
Physical Fitness Test (PFT):  Following Physical Fitness Test (PFT) are carried out.  Total Marks awarded for PFT is 100 marks :-
(a)   1.6 Km or 1600 Meter or 1 Mile Run  (b)   Pull Ups  (c)  Balance  (d)   9 Feet Ditch.
Race Time and Marks Soldier General Duty : Timing and Marking for  1.6 Km (1600 Meter or Mile) Run for Soldier General Duty is as under :-
(a)   Group I :  Run within 5  Minutes and 30 Seconds –  60 Marks
(b)    Group II :  From 5 Minutes 31 Seconds to 5 Minutes 45 Sec – 48 Marks
Race Time and Marks Other Than Soldier GD Category : Timing and Marking for  1.6 Km (1600 Meter or Mile) Run is as under :-
(a)   Group I :  Upto  5  Minutes and 40 Seconds  –  60 Marks
(b)    Group II :  From 5 Minutes 41 Seconds to 6 Minutes  20 Seconds – 48 Marks
Pull Ups : Number of Pull Ups and Marks awarded is as under :
(a)   10 Pull Ups – 40 Marks
(b)   9 Pull ups – 33 Marks
(c)    8 Pull ups – 27  Marks
आर्मी भर्ती ऑनलाइन आवेदन and Registration के लिए क्लिक करें
Download Admit card for Army Bharti Click here