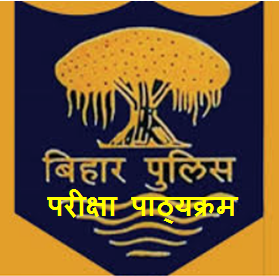 बिहार पुलिस भर्ती नवीन लिखित परीक्षा पाठ्यक्रम 2022: बिहार पुलिस सिपाही भर्ती लिखित परीक्षा के पाठ्यक्रम में सामाजिक विज्ञान, इतिहास, भूगोल, हिंदी, अंग्रेजी, गणित, नागरिक शास्त्र व अर्थ शास्त्र विषय को शामिल किया गया हैं। परीक्षा में भौतिक विज्ञान, रसायन विज्ञान, प्राणी विज्ञान और वनस्पति विज्ञान के प्रश्न पूछें जाएंगे। बिहार पुलिस सिपाही भर्ती लिखित परीक्षा में समसामयिक प्रश्न भी पूछें जाएंगे। परीक्षा में आने वाले प्रश्नों का स्तर मैट्रिक/दसवीं स्तर के होंगे।
Bihar Police Exam New Syllabus 2022: Bihar Police Constable Recruitment written examination syllabus covers social science, history, geography, Hindi, English, mathematics, civics and economics. Physics, chemistry, zoology and botany will be asked in the exam. Occasional questions will also be asked in Bihar Police constable recruitment written examination. The level of questions appearing in the examination will be of matriculation / tenth level.
Bihar Police Bharti Syllabus-Home-Guard-Sepoy 2022
Written Exam Syllabus Bihar Police GD Constable 2022
बिहार पुलिस एवं होम गॉर्ड भर्ती लिखित परीक्षा पाठयक्रम की सम्पूर्ण जानकारी के लिए  यहां क्लिक करें…..
| Bihar Police Constable Written Exam Date and Syllabus 2022 | केंद्रीय चयन पर्षद पुलिस सिपाही भर्ती परीक्षा पाठ्यक्रम 2022 | Dates of Exam CSBC |
| --- | --- | --- |
| बिहार पुलिस नवीन परीक्षा पाठ्यक्रम 2022 | Bihar Police Bharti New Syllabus 2022 | |
| लिखित परीक्षा की तिथि | Date of Exam Bihar Police | Available Soon |
| लिखित परीक्षा अंक | Total Marks | 100 |
| बिहार पुलिस परीक्षा के विषय - | Question paper & Subject in CSBC | सामाजिक विज्ञान, इतिहास, भूगोल, हिंदी, अंग्रेजी, गणित, नागरिक शास्त्र व अर्थ शास्त्र, भौतिक विज्ञान, रसायन विज्ञान, प्राणी विज्ञान और वनस्पति विज्ञान, समसामयिक के प्रश्न पूछें जाएंगे। बिहार पुलिस सिपाही भर्ती लिखित परीक्षा में प्रश्न भी पूछें जाएंगे। परीक्षा में आने वाले प्रश्नों का स्तर मैट्रिक/दसवीं स्तर के होंगे। |
| Bihar Police Website | csbc.bih.nic.in | Click Here |
Bihar Police Bharti 2022 Complete Information
CSBC Recruitment 2022: बिहार पुलिस और होम गार्ड भर्ती वैकेंसी, ऑनलाइन एप्लीकेशन, फिजिकल स्टैण्डर्ड एवं फिजिकल फिटनेस टेस्ट की जानकारी के लिए    यहाँ क्लिक करें
For Bihar Police Recruitment Police Constable and Home Guard Written Examination New Revised Syllabus 2022- CSBC Latest Syllabus 2022 in Hindi and English  – Click Here यहां क्लिक करें
Bihar Police Fireman Bharti Program 2022- Click Here