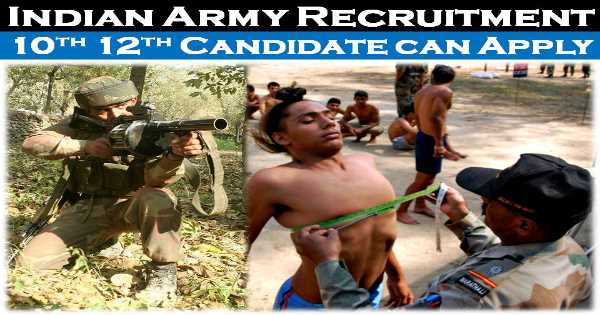 BEG Centre Kirkee Pune UHQ Quota Rally 2023
1. Relation and Sportsman Bharti BEG Centre Kirkee 2023: BEG & Center Krkee, Pune conducting army recruitment rally  at BEG Center Kirkee, Pune under UHQ Quota for recruitment  in the Bombay Engineering Group of relation/ sports bharti  for son/brother of Service men and ex-servicemen and outstanding sportsmen in open category. BEG Kerkee Pune UHQ Quota and Sprots Army Rally Bharti Program 2023 as under:-
BEG Kirkee UHQ Quota Relation & Sports Bharti Program 2023
Beg Centre Kirkee (Pune) Agniveer Relation and Sportsmen Bharti Date 2023
Rally Bharti Date
Events
Category
01-11-22
Initial screening- Physical Fitness Test, SW regn of eligible and Physical Measurement Test of eligible candidates.
Agniveer (GD) – Sikh (M&R)
02-11-22
Initial screening- Physical Fitness Test, SW regn of eligible and Physical Measurement Test of eligible candidates.
Agniveer (GD) Maratha
03-11-22
Initial screening- Physical Fitness Test, SW regn of eligible and Physical Measurement Test of eligible candidates.
Agniveer (GD) – OIC & HM
Agniveer (GD) – BSC Cadets
04-11-22 To
05-11-22
Preparation of Rect Master Data Sheet (RMDS) and verification of data on Recruitx SW by Screening bd for all cat
All Category
07-11-22
Preparation of Rect Master Data Sheet (RMDS) and verification of data on Recruitx SW by Screening bd for all cat
All Category
09-11-22
Preparation of Rect Master Data Sheet (RMDS) and verification of data on Recruitx SW by Screening bd for all cat
All Category
10-11-22 to
12-11-22
Primary Med exam at Rally site and issue of Admit Cards for all fit candidates
All Category
11-11-22
Med review cases at MH Kirkee and issue of Admit card for all fit Candidates.
All Category
14-11-22 to
16-11-2022
Primary Med exam at Rally site and issue of Admit Cards for all fit candidates.
All Category
30-11-22
Prep of Rect ba & handling over to DIC All Cat
All Category
15-01-2023
CEE Schedule for all categories
All Category
Bombay Engineering Group Centre Kirkee Agniveer Relation Bharti Notification
Click Here
Defence Civil Employment Kirkee Pune Maharashtra 2023 for the following Post:-
Electrician
Draughtsman
Staff Nurse
Junior Engineer
Assistant Engineer
BEG Kirkee Pune Sports and UHQ Quota Recruitment Rally Program 2023
2.  Vacancy for Trade/Category for Relation and Sports Bharti BEG Centre: Vacancy for MARATHA, SIKH (M&R), MUSLIM (Except Kaim and Khani) and OIC (Other Indian Caste) are available as under:-
3.  Age Limit: Age for recruitment in Bengal Engineering Group for Soldier Technical category will be between 17 ½ to 23 years.
4.  Age Limit for Soldier GD:  17 ½ to 21 years.
BEG Centre Recruitment Education Qualification
5. Education Qualification Soldier GD: Minimum Education Qualification for soldier GD category candidates will be High School or Metric or SSLC or 10th Class pass from Education Boards/ recognized Institutions.
6.   Percentage of Marks for Sol GD: A candidate must score minimum 33% marks in each subject and 45% in aggregate.
7.   Additional Subjects: Additional Subjects are not applicable for calculation of percentage.
8.   Education Boards Grading System: Minimum of D grade (33-40) in individual subjects or grade which contains 33% and overall aggregate of C2 grade (41-50) points is considered eligible for recruitment as Soldier GD with marks stipulation.
8.   Higher Qualifications 10+2 Sol GD: Intermediate or 10+2 pass or more qualified candidates need not have 45% marks in High School/Metric / SSLC /10th class.
9. Education Qualification Sol Tech: 10+2 / Higher Secondary /Intermediate exam passed in Science with Physics, Chemistry, Maths and English with 50% marks in aggregate and 40% marks in each subject from Education Boards/Institutions recognized.
10.   Marital Status: Married candidates who are less than 21 yrs of age are not eligible for enrollment in the army.  Any candidate below 21 years married to the widow of the deceased brother are eligible for instant enrolment, the case for waiver of the QR will be considered by Integrated HQ of MoD (Army) on case to case basis.
11.   Documents:  Following documents are required to be bring by the candidates during army relation bharti :-
(a)  25 passport sized latest colour photographs.
(b)  Original Relationship Certificate.
(c)  Original Education Certificate.
(d)  NCC Certificate if any.
(e)  Sports achievement certificate if any.
(f)  Nativity/Domicile Certificate.
(g)  Caste Certificate
(h)  Character Certificate.
(j)   An affidavit as per format (can be downloaded from website www.joinindianarmy.nic.in).
(k)  Police Clearance Certificate. (l) Bond of Indemnity (can be downloaded from website www.joinindianarmy.nic.in).
(l)   Aadhar Card, PAN Card and Bank Account.
Relaxation in Physical Standard for Indian Army Recruitment Rally
सेना में भर्ती होने के लिए शारीरिक मानकों में छूट
Physical Standard Relaxation in Army Recruitment
Category
Height
(Cms)

Weight
(Kgs)

Chest
(Cms)
Son of servicemen/ Son of Ex-
Servicemen/ Son of War Widow/
Son of Widow.
02
02
01
Adopted son/ son-in-law
(if she has no son) of a
War Widows of Army.
02

02
01
Sportsmen who have represented
India at International level, or
State at National level.

02
05

03
Sportsmen who have represented
District at State level and University
or Regional team at State/ National
level and secured 1st or 2nd position.

02
05
03
Award of Bonus Marks NCC Candidates/Computer Course/Sportsmen for All Trade/Category
Agniveer Bonus Marks
Soldier
General
Duty
Sol Clk/ SKT, Sol Tech, Sol Tech(Avn & Amn), Sol NA,
Soldier
Tradesmen

Son of Servicemen /Son of Ex-Servicemen/
Son of War Widow /Son of Widow
(One Son only)
20 Marks
20 Marks
20 Marks
National Cadets Corps 'A' Certificate
05 Marks
05 Marks
05 Marks
NCC 'B' Certificate Holder
10 Marks
10 Marks
10 Marks
NCC 'C' Certificate Holder
Exempted
from
Common
Entrance
Exam
15 Marks

Exempted
from
Common
Entrance
Exam
NCC 'C' Certificate holders who have participated in Republic Day Parade
Exempted
from
Common
Entrance
Exam

Exempted
from
Common
Entrance
Exam

Exempted
from
Common
Entrance
Exam

Candidates having O+ Level Computer Certificate issued by DOEACC Society
-
15 Marks
(For Clerk/SKT
-
Bonus Marks for Outstanding Sportsmen
Agniveer Sports Bonus Marks
Agniveer
General
Duty
Sol Clk/SKT,
Sol Tech, Sol Tech
(Avn & Amn),
Sol NA,
Soldier
Tradesmen

Candidates Represented India at
International level
20 Marks
20 Marks
20 Marks
Candidates Represented State at
National level
15 Marks
15 Marks
15 Marks
Represented District at State
level & secured 1st/ 2nd
position
10 Marks
10 Marks
10 Marks
Represented University or
Regional Team at State/
National level & secured 1st/
2 nd position
05 Marks
05 Marks
05 Marks
Organisation
Ministry of Defence
Name of Board
Cantonment Board Pune
Type of Job
Info
Indian Army Civil Job
Job Location
Pune Maharashtra
Post
Asstt Engineer, Jr Engineer, Draughtsman, Electrician & Staff Nurse
Selection Process
Exam based Selection
Eligibility
Click Here
Mode of Application
Offline
Date Of Rally
20-09-2022
Examination Date
13-11-2022
Place of Recruitment
Cantonment Board Kirki Pune
Official Website
kirkee.cantt.gov.in
BEG Centre Army Rally Date
Trade/Category
Venue of Army Bharti
04 Dec 2017
Soldier GD
SIKH (M&R)
05 Dec 2017
Soldier General Duty
MARATHA
06 Dec 2017
Sol GD Muslim (Except Kaim and Khani)
07 Dec 2017
Soldier Technical, All category OIC, Maraths, Sikh (M&R), Muslim (Except Kaim and Khani)
BEG & Centre Traing Battalion (Bhagat Pavilion) Kirkee, Pune
08 Dec 2017
Soldier GD Boys Sports of BEG and Sportsman (Open Category) by HQ BEG & Centre, Kirkii
25 Feb 2017
Written Examination (CEE)
Reporting Time for Army Relation Bharti at BEG Centre Kirkee
at 0500 hrs
प्राथमिकता 1 Priority I – Relation Bharti  
प्राथमिकता 2 Priority II – Relation Bharti
प्राथमिकता 3 Priority III – Relation Bharti
प्राथमिकता 4 Priority IV – Relation Bharti
प्राथमिकता 5 Priority V – Relation Bharti
New Syllabus Indian Army Bharti
BEC Centre Relation and Sports Bharti 
JAT Regt Centre Army Open Rally Relation Bharti
Army Medical Corps Relation Bharti from
3 EME Center Bhopal Relation Bharti
4 Ways to Join Indian Army for Girls: Women Entries 2023