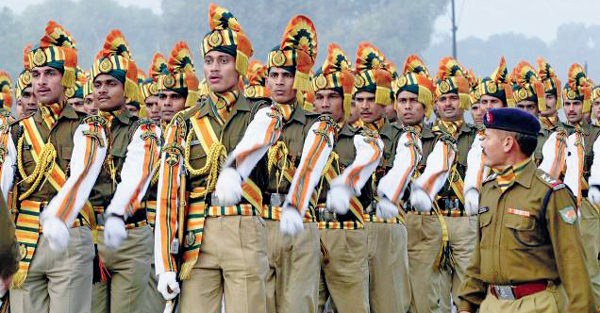 1.    West Bengal Police Bharti  WB Police Recruitment 2019:  West Bengal Police has issued notification for the recruitment of 11419 Constable post vacancies under Government of West Bengal Police Male/ Female. Eligibility Criteria s like age limit, educational qualification, selection process, application fee and  how to apply are as under: পশ্চিমবঙ্গ পুলিশ ভর্তি 2019 খালি অনলাইন আবেদন, রিজার্ভেশন, নির্বাচন পদ্ধতি, বয়স, শারীরিক, চিকিৎসা, লিখিত পরীক্ষার ফলাফল বিজ্ঞপ্তি.
Details of Vacancy WB Police Bharti Male & Female 2019
WB Police Constable Vacancy
Constable Excise Department Male & Female = 3000 Post
Constable GD Male & Female 8419 Post
Total Constable Vacancy  11,419 Post 
WB Police Physical Standard for Male/ Female Police Bharti 2019
WB Police Bharti Physical Efficiency Test PFT
WB Police Bharti Male/ Female Written Examination 2019
WB Police Bharti Interview 2019 
WB Police Bharti Medical Test for Male/ Female 2019
2.   West Bengal Police Vacancy Details: 8419
Unreserved (UR): 2982 Posts
Unreserved (E.C.) 1638 Posts
Scheduled Caste : 1149 Posts
Scheduled Caste (E.C.) 707 Posts
Scheduled Tribe 345 Posts
Scheduled Tribe (E.C.) 193 Posts
OBC-A 622 Posts
OBC-A (E.C.) 311 Posts
OBC-B 261 Posts
OBC-B (E.C) 211 Posts
TOTAL:  8419 Posts
2.   Age for WB Police: Age of candidates should be between 18 and 27 Years.  Age relaxable is admissible for SC/ ST/ OBC A/ OBC B applicants (of West Bengal only) and for Ex-servicemen as per existing orders/ rules of Government of West Bengal.
4.   Educational Qualification for WB Police: Candidates have passed Madhyamik Examination or its equivalent from the West Bengal Board of Secondary Education or any institution recognized by the State Governments or the Central Government.
5.   Selection Procedure WB Police: Candidates will be selected based on Competitive Written Examination, Physical Standard and  Physical Efficiency Test, Personality Test.
6.   Online Application/Fee: Eligible candidates can apply online through the website http://www.policewb.gov.in  Applicants required to pay for all categories of WB: Rs. 170/- (Application Fee: Rs. 150/-+Processing Fee: Rs. 20/-). For SC/ ST of WB: Rs. 20/- (Processing Fee only)
Payment Mode (Online): Debit Cards/Credit Cards/Net-Banking
Payment Mode (Offline): e-wallets and Bharat QR and UPI App. For More details refer notification.
West Bengal Police Bharti Male/ Female Notification 2019 – Click Here WB Police Bharti
WB Police Notification – Click Here
District, State, Zone wise TA Bharti 2019 – Click Here
WB/Paschim Bengal Police Vacancy for Boys and Girls 2019
Starting Date for Apply Online/ Offline: 11-03-2019
Last Date to Apply Online/ Offline: 10-04-2019
Last date for Receipt of Application through postal service (For offline):12-04-2019
Last Date of deposit of Application/ Processing Fee (For online using United Bank of India Challan): 12-04-2019
West Bengal Police Bharti 2019 WB Police Recruitment online application
পশ্চিমবঙ্গ পুলিশ ভর্তি 2019 খালি অনলাইন আবেদন, রিজার্ভেশন, নির্বাচন পদ্ধতি, বয়স, শারীরিক, চিকিৎসা, লিখিত পরীক্ষার ফলাফল বিজ্ঞপ্তি. पश्चिम बंगाल पुलिस भर्ती 2019 रिक्त पद ऑनलाइन आवेदन, आरक्षण, चयन प्रक्रिया, आयु, शारीरिक, चिकित्सा, लिखित परीक्षा परिणाम विज्ञापन तिथि।