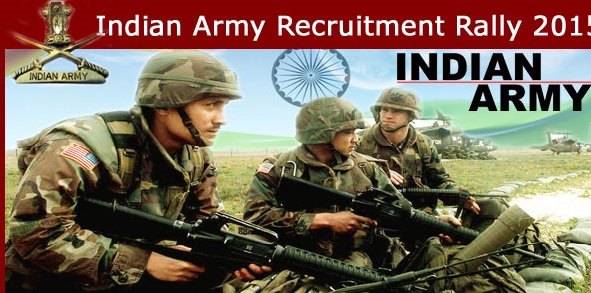 Soldier Tradesmen Recruitment Category
1.  Indian Army Soldier Tradesman Recruitment Rally Bharti for 19 Trades: सैनिक मल्टी टास्किंग स्टाफ भर्ती जानकारी, Soldier MTS Bharti Jnakari.  Indian Army Soldier Tradesmen  Bharti Jobs Online Registration Sol Tdn, Soldier Tdn Admit Card, Selection Procedure Soldier Tradesman.
Agniveer Army Tradesmen Recruitment Trade 2023
List of Tradesman Trade & Category
Agniveer Tdn Bharti List 2023: Indian Army Rally Bharti Chef, Steward,  Hairdresser, animal store holder, pioneer, Cook, Barber, Store Hand,  ASH, Ferrier, Mess Waiter, Postal, Pnr, Painter, Tailor, Artisan,  Musician, Carpenter, House Keeper, Mess Keeper, Washer man, Mochi, Boot Maker, Equipment Repair, Kennel Man, Guard Dog, safai karmchari, sweeper (Safaiwala) in Soldier Tdn Category. Candidates having education qualification 8th and 10th pass are eligible to apply for 19 soldier tradesmen category/trades through online application for army recruitment rally bharti. Sol Tdn Bharti Jankari, Army Recruitment Rally Bharti Soldier Tradesmen Trade/Category in Indian Army are as under:-
Soldier Tradesmen Indian Army Recruitment Rally Bharti 19 Trades/Category
2.  Soldier Tradesman Chef or Sol Tdn Cook Recruitment:  The troops have to be fed. Each unit has its own cook houses. Food has to be provided to troops three times a day apart form other requirements. Army thus require qualified, dedicated cooks who have an aptitude for cookery. फाइनल मेरिट के लिए बोनस अंक कैसे प्राप्त करें 
3.  Soldier Tradesman Hair Dresser or Sol Tdn Barber Recruitment: Being a self sustained society each unit has its own barber shops and barbers who maintain the upkeep of the troops.
4.  Soldier Tradesman Store Hand or Sol Tdn SH Recruitment:  Each unit holds lot of stores like rations, clothing, equipment, oils and lubricants etc. These stores have to be maintained in a good condition so that they can be used by troops. We require store handlers who will be able to maintain these stores, account for them and assist in maintaining their service.
5.  Soldier Tradesman Animal Store Holders or Sol Tdn ASH Recruitment:  Units with mules and dogs have equipment and rations as per their specific requirements. There are  harnesses and clothing for the animals, medicines, rations(hay), etc. These are stored till they are required to be used. The stores are required to be maintained in a serviceable condition. We thus require candidates who will be Store Holders and will assist in maintaining all this equipment and stores for animals in a serviceable condition.
Sol Tdn Eligibility and Selection Procedure
6.  Soldier Tradesman Ferrier or Sol Tdn Ferrier Recruitment:  The mules require special care. They have to have their hoofs maintained. Shoes have to be put and maintained. Army require candidates who are conversant with this work.
7.  Soldier Tradesman Pioneers or Sol Tdn Pnr Recruitment:  Many a time labour is required to work on certain sites, lift loads, work on certain construction sites etc. The Army cannot hire casual labour for certain sensitive tasks. We thus require labour to do the tasks of handling stores and working on construction sites.
8.  Soldier Tradesman Postal or Sol Tdn Postal Recruitment: The Army has its own Post Offices and service to cater for all official correspondence. These Post offices are manned by army personnel. Army require candidates to run these Post Offices and receive and despatch 'dak'.
9.  Soldier Tradesman Steward or Sol Tdn Mess Waiter Recruitment:  Each unit has its own Officers Mess which caters for the food requirements of the officers especially in field areas. Army require dedicated staff who can assist in the Mess and serve food to the officers in a hygienic and pleasant manner.
10. Soldier Tradesman Artisan (wood) or Sol Tdn Wood Recruitment:  The Army needs candidates who have the knowledge and expertise to work as carpenters. Candidates with ITI qualification or traditional knowledge are preferred.
11. Soldier Tradesman Artisan (Painter) or Sol Tdn Painter Recruitment: A lot of equipment has to maintained and marked / numbered as per specifications. Candidates with painting skills and expertise are required for the job.
12. Soldier Tradesman Artisan (Tailor) or Sol Tdn Tailor Recruitment: Each unit has 100 to 1000 troops. Their uniforms are required to be maintained to high standards. Normal wear and tear has to be repaired. Candidates with traditional skills or ITI training are required for the job.
13.  Soldier Tradesman Artisan (Metallurgy) or Sol Tdn Carpenter Recruitment: Candidates with traditional skills or with qualification from ITI are required to work as blacksmiths.
14.  Soldier Tradesman Artisan (Musician) or Sol Tdn Band Recruitment: The army units have their Military Bands consisting mainly of Drums, Trumpets and Pipes. Candidates with knowledge of reading music, traditional knowledge or liking for music and /or training in music may apply for the same.
15.  Soldier Tradesman Equipment Repairer or Sol Tdn Mochi Recruitment: The shoes and equipment of troops have to be maintained in serviceable condition especially in field areas where there is no outside support. Cobblers are required to repair shoes and other canvas/leather equipment. Candidates with traditional skills or training are required for the job.
16.  Soldier Tradesman Kennel Man or Sol Tdn Guard Dog Recruitment: The army has its own specialist dogs for guard duties/sniffers and trackers. Army require dedicated candidates who love dogs to work as their handlers and look after them.
17.  Soldier Tradesman Washer Man or Sol Tdn Dhobi Recruitment: The uniforms of troops and officers have to be maintained to a high standard. Army require candidates with traditional skills and / or training/experience to serve as washerman.
18.  Soldier Tradesman Mess Keeper or Sol Tdn Masalchi: Each unit has an Officers Mess. Personnel are required to assist the cook in his daily tasks and to clean the utensils and kitchen everyday. Candidates keen on a 'Masalchis' job can apply.
19.  Soldier Tradesman House Keeper or Sol Tdn Safai Karmchari Recruitment:  The unit area, lines, toilets, offices, gardens, roads have to be cleaned and maintained everyday. Army require dedicated candidates with knowledge and skills for the job.
20.   Army Bharti Soldier Tdn, Sena Bharti Soldier Tradesmen, Tdn army Bharti, Army Bharti Tdn, Tradesmen recruitment rally, Soldier Tdn Trade, How to apply Soldier Tdn category आर्मी भर्ती सैनिक ट्रेड्समेन की भर्ती हिंदी में जानकारी के लिए क्लिक करें 
Indian army soldier tdn age limit, qualification qualification. Indian army sol dtn education qualification. sol tdn eligibility indian army. army bharti mts 8th, 10th pass vacancy.
इंडियन आर्मी भर्ती 2023 ऑनलाइन आवेदन
New Syllabus for Soldier GD Exam click here
New Syllabus for Soldier Tech Exam – Click here
New Syllabus for Soldier NA Exam – Click here
New Syllabus for Soldier Clerk/SKT Exam – Click here
Selection Procedure for Soldier GD – Click here
All India Army Open Rally Bharti Programe 2023 Click here
ट्रेडसमैन कक्षा 10 पास/Army Rally Sol Tdn Click here
ट्रेडसमैन कक्षा 8th पास/Army Rally Sol Tdn Click here