20 Tips for Medical Test: Army Bharti Medical Test. Medical Exam Preparation Tips  Army, Agniveer AF, Navy, Police CAPF, TA, Central Armed Police Force, Forest Guard and other Para Military Forces for success in  medical exam  in armed forces recruitment rally bharti.
Medical Test Preparation Tips: Candidates must ensure the following 20 tips for medical exam for getting fit in medical test, before proceeding for medical exam for recruitment in Army/Navy/Air Force/ Police/Paramilitary Forces or other department. 20 medical tips:-
Medical Test ki Taiyari Kaise Karen?
01. Soldierly Haircut/ Soldier Hairstyle
Take proper haircut like a soldier before medical test (not applicable for SIKH);
02. Clean Shave
Ensure cleaning your facial hair before Army Medical Exam. Hairless men look Younger than unshaven men  and also women are attracted to clean shaved men.
03. Earwax (cerumen)
Clean your ears wax with doctor before medical exam;
04. Eye Test
Contact Doctor to check your eyes before medical test;
05. Colour Vision Test Eyes
06. Clean Secret Parts of Body
Private parts of body Hair must removed for medical exam including Axilla.
07. Cut Fingernails and Toenails
Take proper nail cut before proceeding for medical exam;
08. Bath (Fauzi Snan)
Take Proper Bath before Proceeding to medical examination;
09. Army Dental Test/ Dental Inspection
Ensure Teeth have been cleaned, visit to dentist before medical exam;
10. Mouthwash/ Teeth Brush
Ensure have taken proper mouth wash/Tooth Brush/Paste;
11. Wearing Cloths
Wearing garments must be neat and clean during medical examination including Kachchha Banian;
12. Repair Garments
Ensure if your old wearing/tearing garments must be stitched and washed;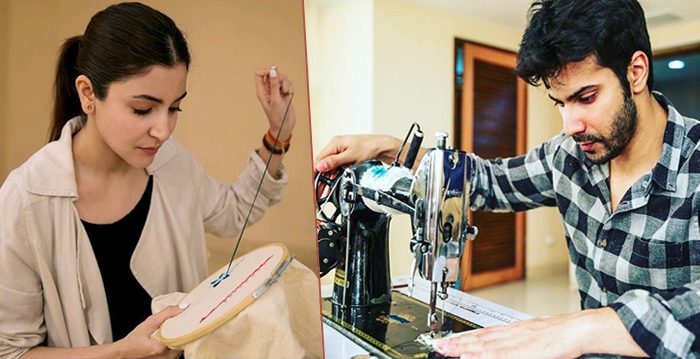 13. Sweaty Body
Ensure that there is no sweat body bad smell during medical test;
14. Ornaments
Remove your rings/chain/any other ornaments and wrist watch before medical examination;
15. Medical Test Authority
Ensure you are in position of your identity/authority documents are with you before proceeding for Medical Inspection for Recruitment;
16. Salty or Fatty Foods
Avoid salty or fatty foods, It will be better to you to stop salty and fatty foods two or three days before medical examination. It's best to avoid salty and fatty foods for at least 24 hours before your medical inspection.
हिंदी में जानकारी के लिए यहाँ क्लिक करें
17. Drinking Water
You have to ensure that a drinking water bottle always must be kept with your bag during recruiting medical process;
18. Keep Smiling Face
Always have a keep smiling face. A smile conveys feelings of happiness, hope and positivity to anyone who sees it.
19. Hanky
Always use to keep a handkerchief during and after medical test;
20. Seven to Eight Hours Sleep 
Try to get 07 to 08 hours sleep before your medical exam so your blood pressure is as low as possible. Sleeping is a good excersize for health.
Army Bharti Tattoos Policy: Tattoos are not accepted except this area:-
Tattoo on Body Agniveer Army Medical Test
Medical Notice: टैटू, गोदना, Tattoo: स्थाई गोदना या टैटू सिर्फ बाजू के अंदर के हिस्से (कोहनी के निचले हिस्से से कलाई तक) एवं हथेली के पीछे हिस्से पर ही मान्य है। स्थाई शारीरिक गोदना (टैटू) शरीर के अन्य हिसे पर मान्य नहीं है, एवं उम्मीदवार सेना भर्ती के लिए अयोग्य माना जायेगा तथा भर्ती प्रक्रिया से बंचित कर दिया जायेगा। अनुसूचित जन जाति उम्मीदवार जिनके चेहरे या शरीर पर मौजूदा रीती रिवाजों के अनुसार गोदना बना हुआ है उन्हें चयन प्रक्रिया के लिए अनुमति जाँच पड़ताल के बाद ही दी जाएगी।
Indian Army Recruitment Medical Test
Indian Navy Medical Test
Indian Air Force Medical Test
Police Bharti Medical Test
How to prepare for medical examination for recruitment, Medical Test ki taiyari kaise karen, Medical me fit hone ki tips kya hain? Medical Tips Indian Army, Indian Navy, IAF, CAPS, Indian Police, RPF Recruitment, Medical Exam Success Tips